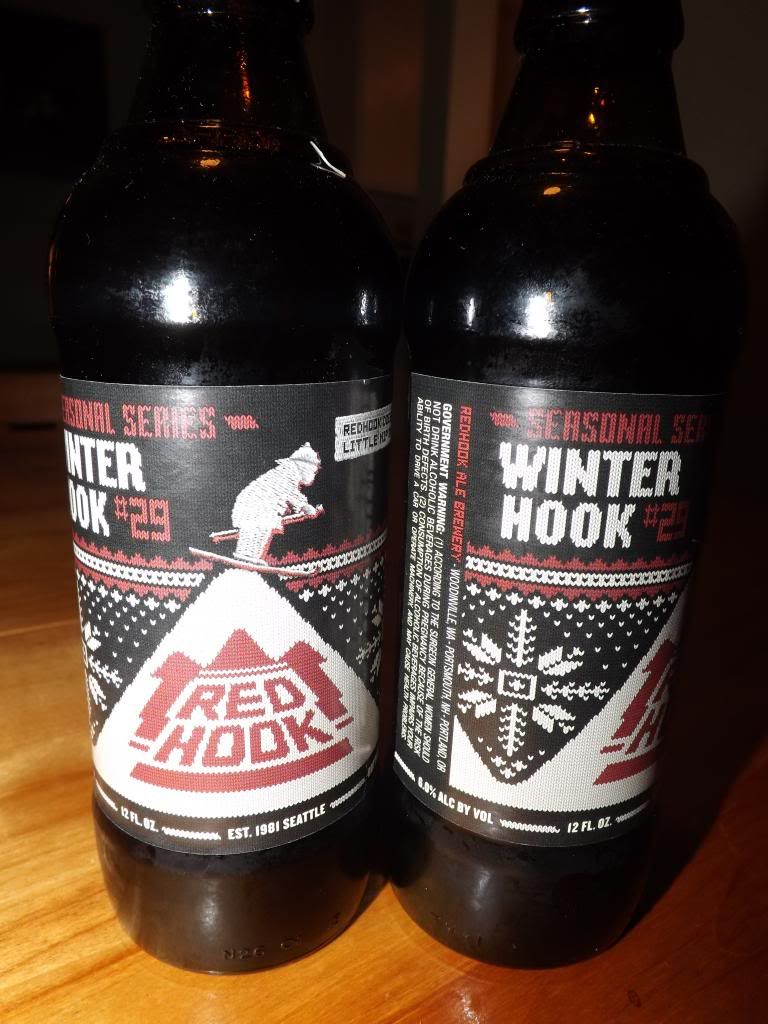 Beer: Winterhook
Brewery: Redhook Ale Brewery (Seattle, WA; Portsmouth, NH)
Style: Winter Warmer
ABV: 6%
First beer on our Christmas 2013 list! We've just crossed into December, and so our Christmas planning is in full swing; the tree is ready to be decorated tomorrow, preliminary Christmas wish lists are being made, and there is the ever-so-slight chance that we might actually get Christmas cards out on time maybe perhaps. Even though there's a nip in the air and more than enough Christmas carol radio penetration to feel like it's late December, it's still early in the season - it doesn't quite feel like we're quite there yet, so to get us in the mood I figure it's time to get this Christmas Beer countdown off and running!
I more or less picked up this brew solely due to its unique bottle design. Something about the old time soda pop/Canadian stubby look was instantly appealing. The label design is also quite sharp, as it looks like a Christmas sweater stitched lovingly by Scandinavians living in Minnesota.
This brew is from
Redhook Ale Brewery
, which was one of the first craft breweries to get off the ground, pumping out brews in the Seattle area since 1981, and from a second facility in Portsmouth New Hampshire in 1996. They have a decent selection of ales and lagers,with a lot of the usual sort of suspects (an ESB, an IPA, Witbier) as well as a couple seasonals, including a very intriguing Pumpkin Porter. Each Christmas, their winter warmer - Winterhook - is released, though it always tastes a little different from each year to the next. This is because the brew has undergone a slight revision for every yearly incarnation since it was first released in 1985 (hence the #29 on the bottle). This year, there has been some extra dry hopping in the brewing process, which should give the brew a nice hoppy aroma. Let's dig in.
Poured into a nonic glass. Dark chestnut ruby in colour, with a quarter inch of light foam that recedes into a thick ring. Some icicles of lacing.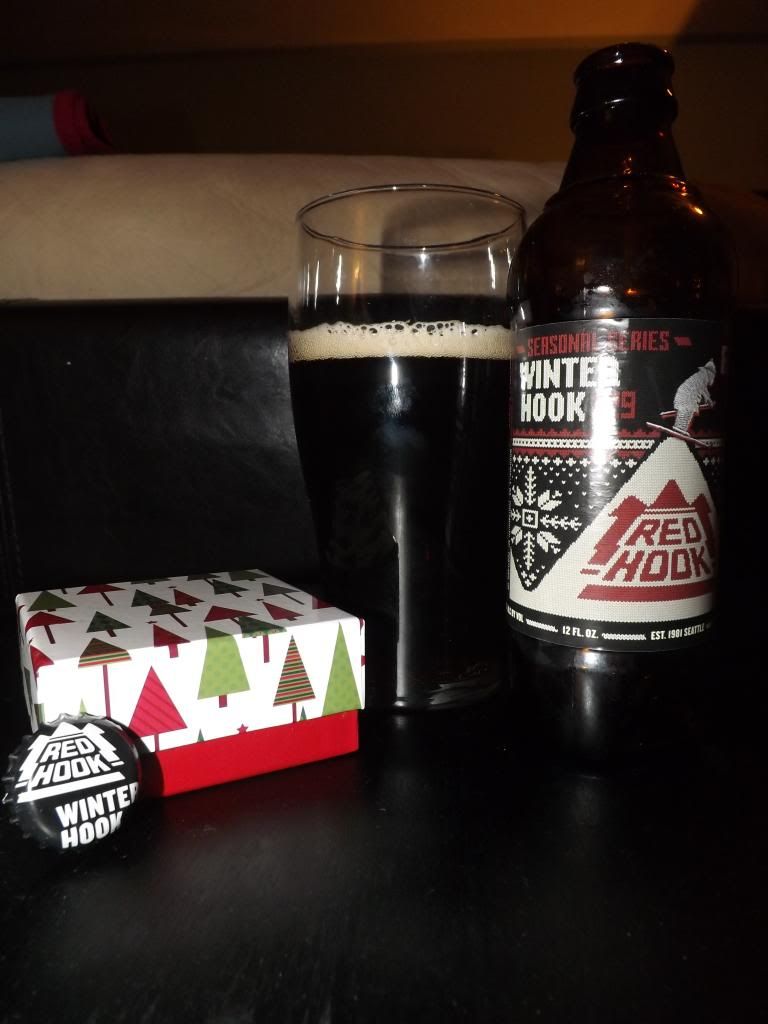 Despite the promise of a bit of extra hop aroma due to the added dry hopping of this year's batch, the nose is fairly malt-forward, but there is a nice earthy/grassy hop presence coming through as well.
Tastes like a solid winter warmer that is malty enough to fall within that heavier brewing category, but has enough pale ale elements to be quite drinkable. Malty, bit of chocolate, earthy hops, light taste of pine, bit of fruit and spice, grassiness. Mild booziness to it.
Not a bad start to the season, although not the Christmassy blast I might have expected - just a highly drinkable hopped red ale. Nothing wrong with that.
The season is young, and there are many holiday themed brews still yet to come!